Dr. Natasha Campbell-McBride MD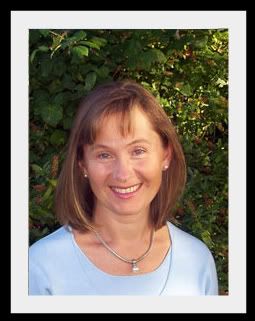 She is the face behind the GAPS Diet. According to her site:

Dr. Natasha Campbell-McBride holds a degree in Medicine and Postgraduate degrees in both Neurology and Human Nutrition. In her clinic in Cambridge she specializes in nutrition for children and adults with behavioral and learning disabilities, and adults with digestive and immune system disorders.

Dr. Campbell-McBride set up The Cambridge Nutrition Clinic in 1998. As a parent of a child diagnosed with learning disabilities, she was acutely aware of the difficulties facing other parents like her, and she has devoted much of her time to helping these families. She realized that nutrition played a critical role in helping children and adults to overcome their disabilities, and has pioneered the use of probiotics in this field.



She believes that the link between learning disabilities, the food and drink that we take, and the condition of our digestive system is absolute, and the results of her work have supported her position on this subject. In her clinic, parents discuss all aspects of their child's condition, confident in the knowledge that they are not only talking to a professional but to a parent who has lived their experience. Her deep understanding of the challenges they face puts her advice in a class of its own.



If ever there is a day that I get to meet Dr. Natasha, I will be in awe! I admire her for 4 main reasons:
For evolving the SCD in a way that perhaps aided in benefiting above and beyond what the SCD does/did for so many.

For taking concepts she already believed in and people she admired and transforming them into her own through diligent studying and research.

For taking an unfortunate situation with her own child and investigating healing through nutrition vs. relying on a doctor to medicate.
Finally, and most importantly, I admire her because she spoke the truth. She was not out to provide "just another" useless self-help book. This resource she provided CHANGED MY LIFE. YES - I can say with 100% conviction - The GUT & PSYCHOLOGY SYNDROME DIET has CHANGED MY LIFE!
I will forever be thankful for you, Dr. Natasha Campbell-McBride MD.