(Still on) Day 84.
It was such a perfectly beautiful day today!
After my first blog posting this morning, Ryan and I decided that we were going to go hiking today.
We had breakfast, got ready and stopped by Peets to grab a latte. Ryan laughed at me because I sat there and stared at the latte, the milk and how the whole thing glistened in the sunlight. I was just enjoying its beauty.
After Peets, we went to VW (I'm looking to buy a new Jetta). We stayed there for about an hour, but told them we had to be somewhere at noon.
And we did - Lake Del Valle in Livermore!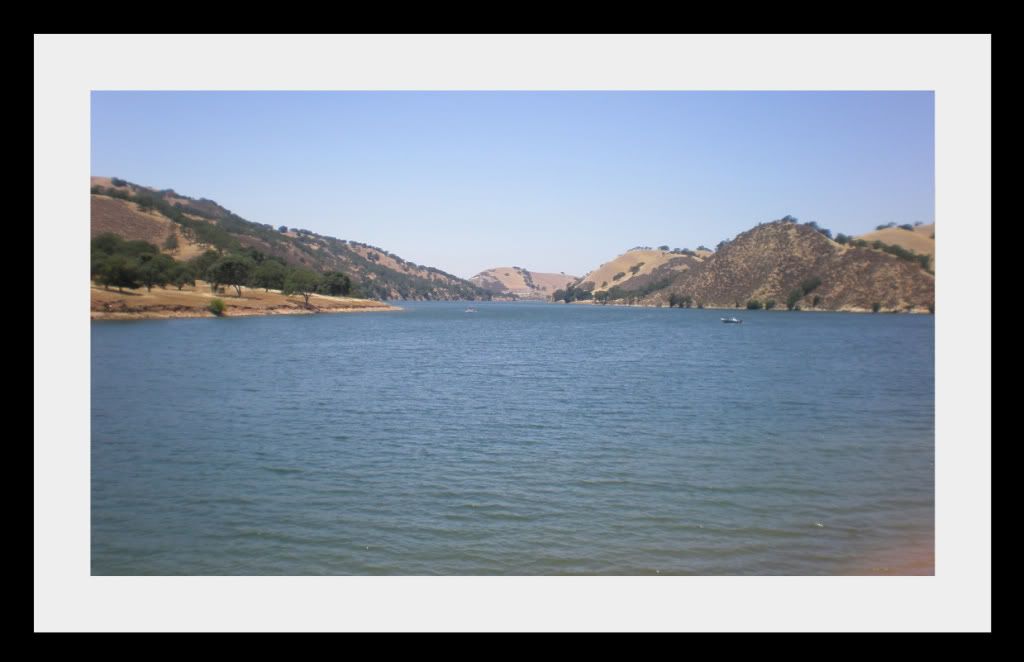 We went on about a 5 mile hike at Lake Del Valle. It was beautiful. I could feel the sun hit my skin just perfectly today.
The lake was gorgeous. As a matter of fact, at times I thought the lake was a turquois color - reminded me of the ocean. The trees were calming and I saw a few willows, too.
We stopped for a quick break, just to take in the beauty.
The time just flew - 5 miles seemed like a mile stroll.
When we got home, I went for about a 3 mile run, since I needed to for my training. It was a nice run. I was so hot when I got home. I decided that a nice, long Epsom Salt bath would do me well. And it did. Felt great!
Ryan and I enjoyed an Ahi Tuna meal together. Grilled Ahi is so good. Better yet, grilled Wild Ahi!
I'm so happy I was able to end the weekend with zen!
I felt okay today. My stomach was upset first thing this morning. I expected that, though, as we drank a lot of Coconut Rum to celebrate the 4th! I got a little bloated before my run. The run and then the bath alleviated that problem. My mouth was okay yesterday, maybe only like a 4/5. Today it's been more like a 5/6. When it starts getting bad, I've just been reminding myself -
breathe
.
Here was my day:
Breakfast
Rice & Shine + Unsweetened Rice Milk+ Nutribiotic Vanilla Rice Protein Powder
Banana
Small Peets Soy Latte + Stevia

Lunch
(Pre-Run)
Organic Apple

1/2 Fruit Fusion

Spinach + ACV + Sea Salt

Dinner
Spinach, Zuchinni, Garlic + ACV + Sea Salt + Fish Oil + Spirulina
Ahi Tuna
Unsweetened Applesauce

Have a beautiful week!