Day 99.
Breakfast is my
favorite
meal of the day! And it should be, too. Breakfast is the most important meal of the day. I will never miss a breakfast meal.
I love pancakes. I used to love these Honey Wheat Pancakes at the Original Pancake House in Minnesota. I would eat a whole plate of them. Ryan would eat a whole plate of the Chocolate Chip Pancakes. Pancakes are like dessert for breakfast - cake in the morning - terrible sugar to get you going for the day!
Once I started working out a lot, I discovered Protein Pancakes. I made these almost every morning. They consisted of: 1 scoop protein powder, 1/2 c. Oatmeal and 3 egg whites. I would cook them with Pan Spray and then use Sugar Free syrup to top them off. Better....I was surely on my way to a "healthier" pancake.
Fast forward to me finding out that Eggs are a huge
no-no
for me. Now what was I supposed to do?
Today I figured it out! And now, here's a great new breakfast for all of you Fitness Buffs (or non-fitness buffs) to try out:
1 serving Chocolate Nutribiotic Rice Protein
1/4 c. Bob's Rolled Oats
2 Tbsp Flax + 6 Tbsp Water (Yes, my

egg substitute

!)
Pinch cinnamon
Pinch stevia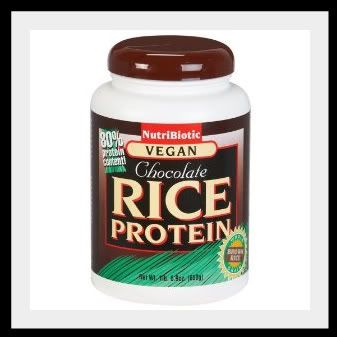 I did
not use any unnatural pan spray (but you need to use

something

, or it sticks too much - try Olive Oil Spray). I also did not use any unnatural syrups (Note: To make your own natural syrup, buy the flavor of fruit you like and freeze it. As it unthaws the leftover juice makes a great, natural syrup. ie. Blueberries)
.
I literally just enjoyed the pancake as it was.
Protein. Complex Carbs. Healthy Fats. My day started out fabulous!


Here was my day:
Breakfast
(Post-Workout)
1/4 Fruit Fusion
Protein Pancake

Cafe Au Lait (Vanilla Soy + Stevia)
Lunch
(Steamed) Spinach + ACV + sea salt

1/2 c. Quinoa mixed with XLean Turkey + dill
Nutribiotic Vanilla Rice Protein Powder with Unsweetened Rice Milk, Coconut Light Milk, Flax, 4 raspberries and Stevia
Snack
Coconut-Hemp Smoothie
Lean Turkey

Dinner
Organic, Raw Carrot

Romaine Lettuce + spirulina

Grilled Tuna + Spinach - cooked in Coconut Oil

Maple Syrup + Balsamic Vinaigrette + Vanilla Extract

Organic Apple
I'm starting to get fairly bloated. Left side pain today and bloat. My mouth is definitely annoyed again; about a 7/8 today. My right eye twitched a few times. I'm breaking out a little. Overall, the weekend has caught up with me:(
But hey, tomorrow is another day....and a glorious morning with my new Protein Pancake!